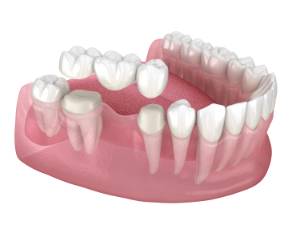 Missing teeth can present more than just aesthetic concerns; they can also cause a ripple effect of dental issues, from shifting teeth to a deteriorating jaw bone. This can lead to difficulties with speech, chewing, and can eventually compromise the overall structure of your face.
Dental bridges offer a lifeline in such scenarios. Acting as a literal 'bridge' between gaps, they comprise artificial teeth held in place by dental crowns fixed onto the adjacent teeth. Dental bridges not only restore your smile and the ability to chew and speak properly, but they also maintain the shape of your face and distribute the forces in your bite properly.
What Is a Dental Bridge?
Dental bridges are an option for replacing missing teeth. Bridges are able to replace one tooth or a row of missing teeth. The most common and traditional type of dental bridge consists of dental crowns on both ends that support the bridge on adjacent teeth. In between these crowns are the artificial teeth. At Etesse and Godes Holistic & Cosmetic Dentistry, we are able to create custom bridges that match the shade of your natural teeth.
Benefits of Dental Bridges
Dental bridges are a good solution for restorative dentistry when you have a missing tooth or a row of missing teeth. At our dental practice, we provide a holistic and whole-body health approach to our restorative dental procedures. Here are some other benefits of receiving dental bridges to fill in your missing teeth:
A Restored Smile: Dental bridges give your smile back—good as new! You can feel more confident about your appearance and smile!
Improved Chewing and Speaking Ability: When a person loses one or more of their teeth, it can make it difficult or even uncomfortable to chew or speak properly. Dental bridges allow for artificial teeth to be replaced in those missing spots and help with speaking and chewing issues.
Smile Stability: Missing teeth can be a problem because they allow the surrounding teeth to move and shift into the gap. Bridges fill in the gap and stop this shifting from happening.
The Dental Bridge Process
As with any dental procedure, there is a process and steps to receiving your dental bridge:
Examination: First, our dentists will examine your mouth to check for any problems and make sure you're a candidate to receive a dental bridge.
Preparing the teeth: To prepare for the dental bridge, the dentist will prepare the two teeth on either side of the gap. They will then take an impression of the area to create custom crowns to hold the bridge.
Securing the bridge: The ends of the bridge are then cemented to the healthy teeth. Our dentists will ensure the bridge feels comfortable to you so that you are able to chew and talk comfortably.
At Etesse and Godes Holistic & Cosmetic Dentistry, we practice holistic dentistry. If you are concerned about having anxiety or pain during your procedure, please talk with our dentists about the different sedation options that we offer at our practice.
How to Care For Your Dental Bridge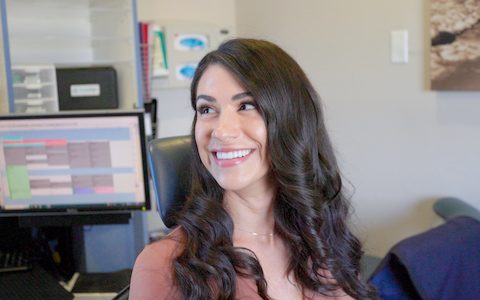 A dental bridge is not meant to last a lifetime, that is why it is important for a patient to continue to follow good oral hygiene, especially after receiving a dental bridge. Be sure to brush and floss regularly as is recommended for your natural teeth. Aftercare and follow-up appointments are vital when you have received a dental bridge.
Our dentists will take time to explain to you how the dental bridge works, and the best oral care routine you will need to follow. If your bridges are well taken care of, they can be long-lasting restorations.
Schedule Your Dental Bridge Procedure with Us!
At Etesse and Godes Holistic & Cosmetic Dentistry, we offer quality restorative dentistry procedures. Our practice specializes in providing a holistic and whole-body health approach to everything we do in our office. Call us today to schedule your dental bridge procedure so we can get you feeling confident and well again!