Our friendly dental team is excited to meet you! We are committed to providing the highest possible quality of care to help you improve your smile, health and well-being. When you visit our office, you can count on us to listen to your needs and desires before providing personal treatments. We invite you to call us today at 858-794-7768 to schedule your appointment with our dentists and learn more about complete dental care in Solana Beach, California.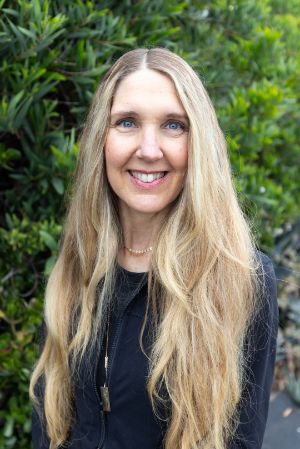 Rochelle
Office Manager
Rochelle has been in the dental field for over 30 years and has been with our team since 2013. She enjoys getting to know our patients and welcoming them to our office. She regularly completes continuing education courses and has received training in ozone therapy, nutrition, and biological and holistic dentistry. Rochelle uses her extensive knowledge and experience in treatment planning, insurance coordination, continuing education and problem solving to make each patient's experience warm and comfortable, and she is ready to help in any way she can. She listens to our patients' needs and works to facilitate their care so that they can enjoy improved health, wellness and longevity. She appreciates working in a team environment in which we focus on patient care from an oral-systemic approach, combining holistic practices with the latest technologies. Her hobbies include traveling, nutrition, walking and hiking, and she can often be found spending time outdoors, enjoying nature.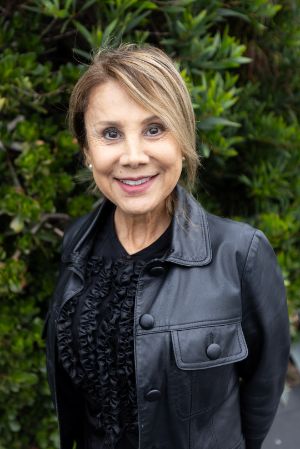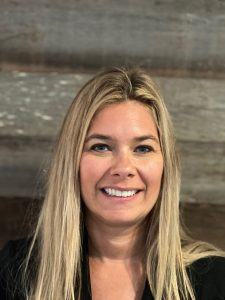 Carrie
Insurance Coordinator
Carrie began her dental career in 2007 as a dental assistant. Since then, she has worn many hats in the dental field. She has been with us since 2020 and enjoys problem solving and helping others have a great dental experience. She values our team's approach to excellent patient care, a unique, cutting-edge dental practice, and holistic whole-body healthcare options. In her spare time, she enjoys spending time with her fur baby, travelling, cooking, soaking up the California sun and spending time with her friends.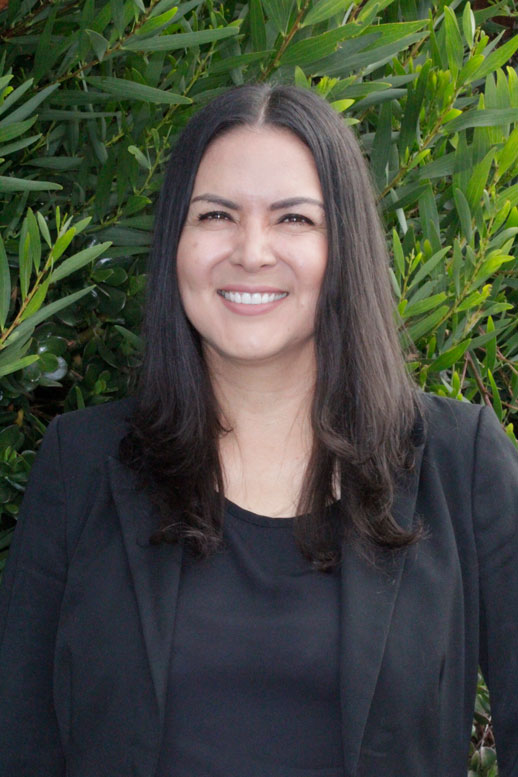 Sandra
Treatment Coordinator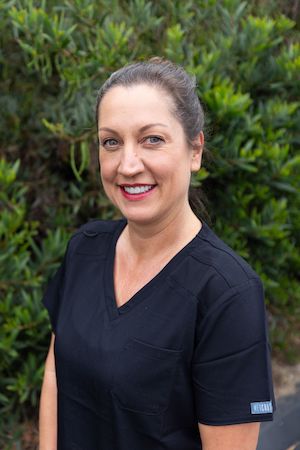 Jayna
Registered Dental Hygienist
Jayna has been with our team since 2015. She absolutely loves what she does and loves getting to know patients and hearing about what they've been up to since their last visit. She loves each of her team members and appreciates being part of a high-skilled team that works well together. She finds that our teamwork is reflected in the care we provide for each patient and enhances their overall experience. Jayna strives to provide a high standard of individual patient care and create a fun, friendly environment for each person who visits our office. Originally from Oregon, Jayna has lived in the Encinitas area since 1984. She enjoys all the perks that our sunny weather has to offer, such as taking her Pomeranian out on various outings and picnics in the park. She also enjoy wine tasting, decorating, traveling, and spending time with her friends and family. As a dental hygienist, her goal is to provide a high standard of individualized patient care with a focus on making her patients feel comfortable and at ease.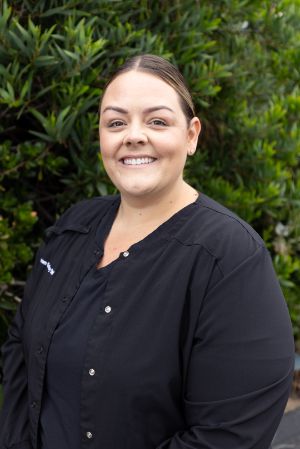 Shannon
Registered Dental Hygienist
Shannon started her dental career in 2009 as a registered dental assistant and then continued her education and became a registered dental hygienist. She is the fourth generation in her family in the dental field and feels as if she was meant to do this. Shannon loves sharing her knowledge of all things dental and continues to learn while keeping up with the latest the dental field has to offer. She grew up in San Diego and enjoys the beach. She loves to travel with her daughter and spend time with her family. Shannon's goal is to ensure the care and comfort of every patient while getting to know every patient's specific needs.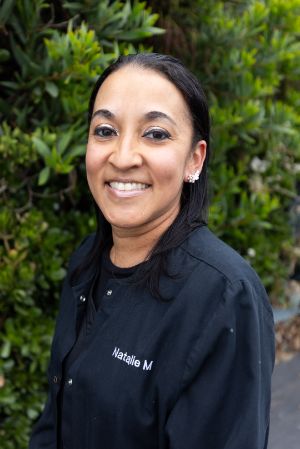 Natalie
Registered Dental Hygienist
Natalie has been in the dental field since 2003 and joined our team in 2020. Originally from Milwaukee, Wisconsin, Natalie moved to Apple Valley, Minnesota, in 2003, where she completed her schooling for dental hygiene. She has experience in many positions in the dental office, starting with the front desk, which led her to specialty offices, including working for periodontists and oral surgeons. In turn, this has made her a well-rounded team member and has allowed her to establish a rapport with patients with ease and confidence. Graduating in 2010 from Argosy University in Eagan, Minnesota. Natalie continued her dental career in not only dental hygiene but also assisting at her oral surgery practice before moving to California in 2014. She not only appreciates working in a team environment with an amazing team and focusing on patient care but truly enjoys a holistic approach to dentistry. The rest of her time is spent with her wonderful and active son, Connor, who is in multiple sports. And when not in sports activities, Natalie and Connor just enjoy that rough Southern California life.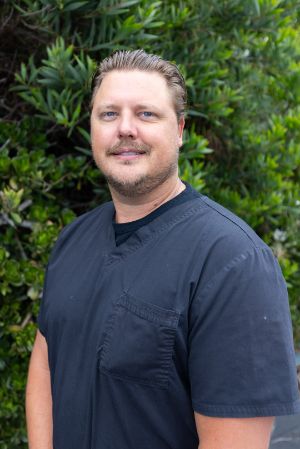 Michael
Registered Dental Assistant and Extended Functions II
Michael graduated from Palomar College and achieved his extended functions certification from Loma Linda School of Dentistry. He has been with our team since 2016, but has been in the dental field since he was 16 years old and he loves everything about our office. He especially loves cosmetic cases, where he can watch treatments change people's smiles and lives. Michael enjoys being able to work with such wonderful dentists whom he admires and aspires to be like. Michael is committed to earning his patients' trust through his knowledge and quality care so that they can receive the care they need. He is diligent in helping in any area of the practice where he is needed so that our office can grow to its full potential. Michael has been married since 2006 and has two daughters and one son. His hobbies include surfing, mountain biking and creating beautiful smiles.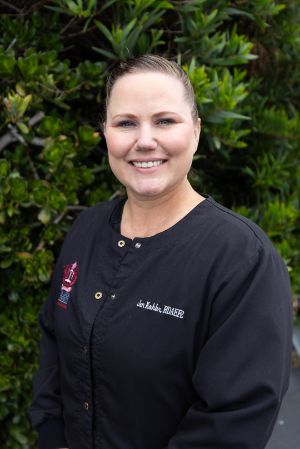 Jen
Registered Dental Assistant and Extended Functions II
Jen has been in the dental field since 2010. She completed her extended functions certificate at Loma Linda University School of Dentistry shortly before joining our team in 2018. She enjoys how our team goes above and beyond to educate and care for our patients, and she often takes on additional responsibilities to increase our doctor's availability to help our patients. Jen is happily married with two fur babies. Outside of the office, she loves continuing education courses and camping.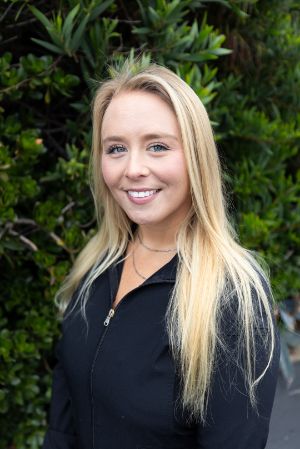 Sam
Registered Dental Assistant
Sam has always known dentistry was her passion. She is originally from the lake in New Hampshire and loves everything on the water. Sam moved to San Diego five years ago for the sun and the beauty. She started her dental career in a holistic setting and is extremely passionate about whole body health. She loves anything outdoors from camping, going to the beach and exploring the world. Sam's biggest passion in life is making people smile and helping them keep a healthy smile they are proud of.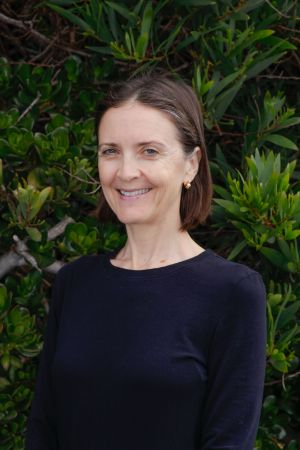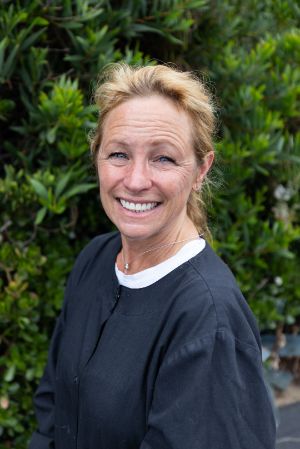 Paige
Registered Dental Assistant
Paige has been in the dental field since 1997. She is very enthusiastic and dedicated to providing excellent personalized care to every patient, and she finds patient satisfaction very rewarding. She is a great listener and likes to make every patient's experience warm and comfortable. She has a daughter and loves to cheer for her on the sideline of all of her softball games