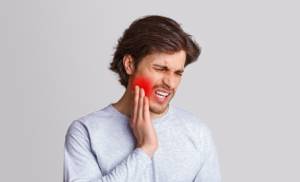 Dental emergencies are more common than one might think. You might feel a lot of anxiety if you don't have a plan when a dental emergency happens. Random scenarios such as car accidents, sports injuries, falling off your bike, tripping, or falling can cause a dental emergency.
At Etesse and Godes Holistic & Cosmetic Dentistry, we provide emergency dentistry to help you with those unexpected life events that cause dental trauma.
Why Choose Etesse and Godes Holistic & Cosmetic Dentistry for Emergency Dental Care
We take a unique approach that values holistic and whole-body health, even in emergencies. We offer same-day treatment during business hours, ensuring your issues are addressed promptly. To ease your anxiety and alleviate any discomfort, we provide sedation options. Trust us to prioritize your overall well-being while delivering top-notch dental emergency care.
We offer same-day treatment for emergencies during business hours. We will quickly see and treat patients with dental emergencies and help them get rid of pain fast. We value giving time and attention to our patients who need quick and efficient dental care.
Common Dental Emergencies We Can Help With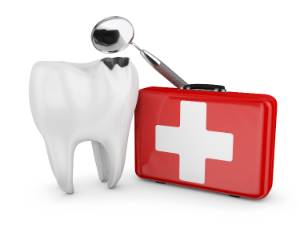 Wondering what counts as a dental emergency? If the issue you're experiencing is making it difficult to function in your day-to-day life, give us a call. If you're still not sure what to do, below are several common conditions we consider dental emergencies.
Severe Toothache
Most people have felt a toothache at least once in their life. However, a severe toothache is more persistent and sharp. Persistent tooth pain could be a sign of a severe cavity, tooth infection, or crack in the enamel. Severe toothaches can result in bleeding gums, inflammation, or a swollen jaw. If any of these issues arise, please contact our office for an emergency dental visit.
Chipped Tooth
Sometimes a fall or blow to the face could result in a chipped front tooth. If this occurs, you need to see our dentists right away. There are a variety of ways we will be able to repair the chipped tooth to get you smiling again!
Broken or Cracked Tooth
Broken or cracked teeth can happen because of hard foods, trauma, or even old dental fillings that weakened the tooth. Pain, toothaches, and swelling can occur when you have a broken or cracked tooth. Contact us immediately if you suspect a broken or cracked tooth so that we can get you the proper treatment quickly!
Facial Trauma/Injury
If facial trauma or injury occurs, you could be experiencing broken bones in the nose, cheekbones, or jaw. All of these injuries can affect the quality of your mouth and teeth. For anything more serious than a broken tooth, go to the emergency room. After they see you there, we're happy to help rebuild your smile.
Tooth Knocked Out
It is important to act quickly and visit your dentist if a tooth is knocked out. If you are able, locate the tooth immediately and only handle the tooth from the chewing surface and not the root. If possible, you can reposition the tooth back into its socket immediately and hold it in place with your finger.
If you are not able to put it back in its socket, keep the tooth moist by either keeping it in your mouth next to your cheek or putting it in milk, this helps to preserve the tooth. Contact our office immediately, because we might be able to save the tooth.
Abscess
Dental abscesses are usually caused by bacterial infections near the gum line. Infections that are ignored can typically spread and cause an abscess. It is considered a dental emergency if you are experiencing excruciating pain that does not go away, if pus or liquid is coming from the tooth or surrounding area, or if swelling and inflammation form around the tooth.
Loose or Dislodged Tooth
Sometimes teeth can become dislodged or loose from a bad fall or oral injury. It is important to contact us immediately for a loose or dislodged tooth. If facial swelling occurs, you can apply a cold compress to the affected area for about 10 minutes.
You can also take a pain reliever such as ibuprofen to manage the pain. The quicker you get in to see us, the quicker we are able to help heal the loose tooth.
Excessive Bleeding In the Mouth
Bleeding gums can indicate a serious condition such as gum disease or even cavities in your teeth. If the bleeding is chronic, it probably means the patient has a type of gum disease.
Excessive bleeding is concerning and could indicate an infection. Contact us for an emergency visit so we are able to do a thorough examination to determine the problem and provide treatment.
Call Us for Your Emergency Dentistry Needs!
While emergency dentistry situations can be scary, we provide a calming and safe environment to treat your dental trauma! Contact us for same-day treatment for emergencies during our business hours. Sedation options are available to those that are worried about pain or have anxiety about dental procedures. Call us today!