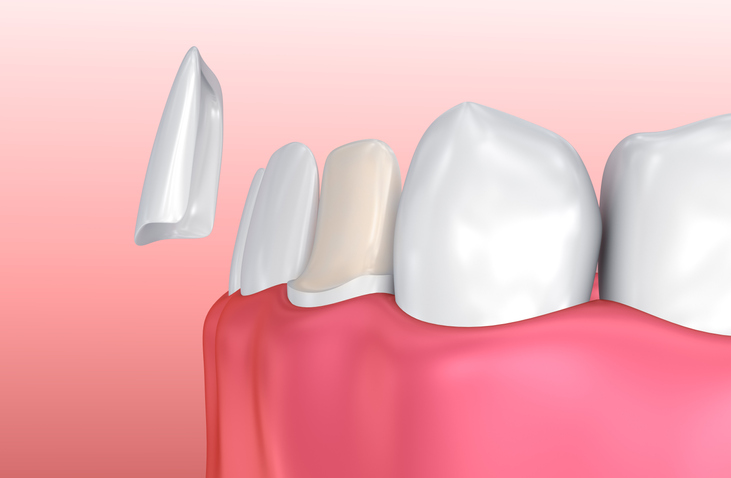 Veneers are a popular choice for people who are looking to improve their smile and boost their self-confidence. They can correct a variety of dental issues, such as stained or discolored teeth that don't respond to traditional whitening treatments. Veneers can also fix minor misalignments, gaps between teeth, or chipped and worn-down teeth.
Veneers are durable, long-lasting, and custom-made to match your natural teeth, making them a great choice for many patients.
What Are Dental Veneers?
Dental veneers are a cosmetic dentistry treatment, used to restore your smile. Veneers are thin shells that are built of an artificial substance. They fit over the fronts of your existing teeth to cover up dental flaws such as stained teeth, gaps, chips in your teeth, or other imperfections.
Most veneers are placed after the dentist removes a thin layer of tooth enamel so that the veneer will fit comfortably and smoothly. Dental veneers allow you to feel confident in your smile while not having to undergo a lengthy and painful dental procedure.
Benefits of Dental Veneers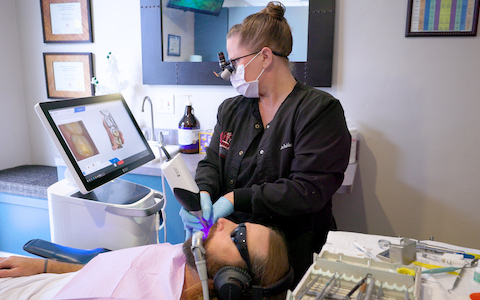 Dental veneers are able to fix small cosmetic issues that are visible when you smile or talk. Dental veneers look and feel natural, which allows you to feel confident. No one will guess that you have had dental work done. Only a little tooth enamel will need to be removed for dental veneers, making veneer placement a simple procedure.
At Etesse and Godes Holistic & Cosmetic Dentistry, we provide a safe, professional, and relaxing environment to receive your dental veneers. At Etesse and Godes Holistic and Cosmetic Dentistry, we provide a holistic and whole-body health approach to our cosmetic dentistry.
For anxious patients, we also offer sedation dentistry as an option to ease nerves. Feel free to contact our office with any questions about the sedation process. We know that by choosing us, you will get an enhanced smile that will allow you to feel confident and enjoy the adventures of each day!
Porcelain Veneer Options
We offer traditional and prepless dental veneer options at Etesse and Godes Holistic & Cosmetic Dentistry.
Traditional Veneers: Traditional porcelain veneers are made out of high-quality porcelain. The process will involve removing a small amount of enamel and bonding thin pieces of porcelain to the surface of your tooth so that it will have a natural look. These veneers are long-lasting and very strong.
Prepless Veneers: Prepless veneers require the least amount of tooth preparation before placement. Unlike traditional veneers, less natural tooth structure is removed before placing the prepless veneer over your tooth enamel. This treatment is best suited for someone with aligned teeth, just hoping for a few minor enhancements like changes in the shade or shape of their teeth. Prepless veneers are made of extremely thin porcelain laminate material.
Please consult with our office about the best-suited veneer option for you!
Am I a Candidate for Teeth Veneers?
Having a beautiful and healthy smile is helpful in boosting anyone's confidence! When determining if teeth veneers are a good option for you, here are some questions you should ask yourself:
Do you have stained or discolored teeth?
Do you have chipped or cracked teeth?
Do you have gaps in your teeth?
Do you have some slight misalignment of your teeth?
If you answered "yes" to any of these questions, dental veneers might be a good option for you! Veneers work best if you have healthy gums and teeth.
Please contact our office to set up an appointment to talk with our dentists and see if dental veneers are the perfect option for your smile!
Let Us Help You Get the Smile You Will Love
We are excited to see if dental veneers are a good fit for you! We are here to create lasting smiles and help you find the best option for your dental health. Contact our office to set up an appointment so we can help you get the smile you will love.