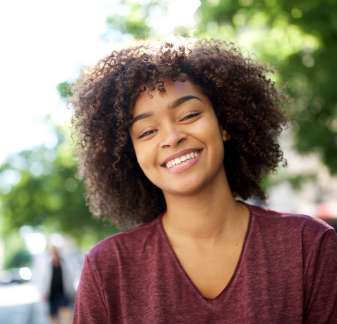 Holistic dentistry is a type of dental practice that focuses on promoting overall health and wellness instead of just treating oral health problems. This specialty considers the entire body as a whole and looks for any underlying causes of dental issues. Holistic dentistry aims to prevent dental problems before they occur and uses natural and non-toxic materials for treatments. In this blog post, we will explore the different types of holistic dentistry so that you can make a more informed decision about your dental care.
1. Homeopathy in Dentistry:
Homeopathy is a form of alternative medicine that is based on the concept of "like cures like." Homeopathy in dentistry focuses on using natural remedies to alleviate dental issues. It involves using diluted substances that stimulate the patient's self-healing mechanisms. Common homeopathic remedies in dental treatments include Calendula, Chamomile, and Arnica. Homeopathic remedies are often used as an alternative to traditional dental treatments such as antibiotics and painkillers.
2. Nutritional Counseling:
Nutrition is crucial for overall health, including oral health. Holistic dentists often provide nutritional counseling for their patients to help them maintain good oral hygiene. They may recommend certain foods that are rich in specific nutrients that promote oral health. For example, foods rich in calcium, vitamin D, and vitamin K are beneficial for strong teeth and bones. Holistic dentists may also advise against certain foods such as sugar and acidic foods that can cause tooth decay and erosion.
3. Non-Toxic Dental Materials:
Toxic materials such as mercury, lead, and plastic are often used in traditional dental procedures such as fillings, crowns, and implants. Holistic dentists use non-toxic materials that are biocompatible to the body. These materials are often made of ceramic, composite resin, or zirconia. Non-toxic dental materials are safe, durable, and aesthetically pleasing.
4. Laser Dentistry:
Laser dentistry is a type of dental practice that uses lasers for dental treatments instead of traditional tools such as drills. Lasers are precise, non-invasive, and reduce pain and bleeding during procedures. Laser dentistry can be used for various purposes such as cavity removal, gum reshaping, and teeth whitening. It is a safe and effective alternative to traditional dental treatments.
5. Ozone Therapy:
Ozone therapy is a type of dental treatment that uses oxygen and ozone gas to eradicate bacteria and fungi inside the mouth. It is a natural, non-invasive, and effective treatment for dental issues such as tooth decay, gum disease, and root canal infections. Ozone therapy helps to arrest further decay and promote healing.
Holistic dentistry is an alternative approach to traditional dental practices that prioritize overall health and wellness. From homeopathy to non-toxic dental materials, there are many different types of holistic dentistry available today. If you are looking for a dentist who is committed to your health and well-being, consider consulting a holistic dentist. Holistic dentistry not only treats dental problems but also promotes overall health for a happier and healthier life.
Etesse and Godes Holistic & Cosmetic Dentistry
530 Lomas Santa Fe Dr Ste K
Solana Beach, CA 92075
858-794-7768